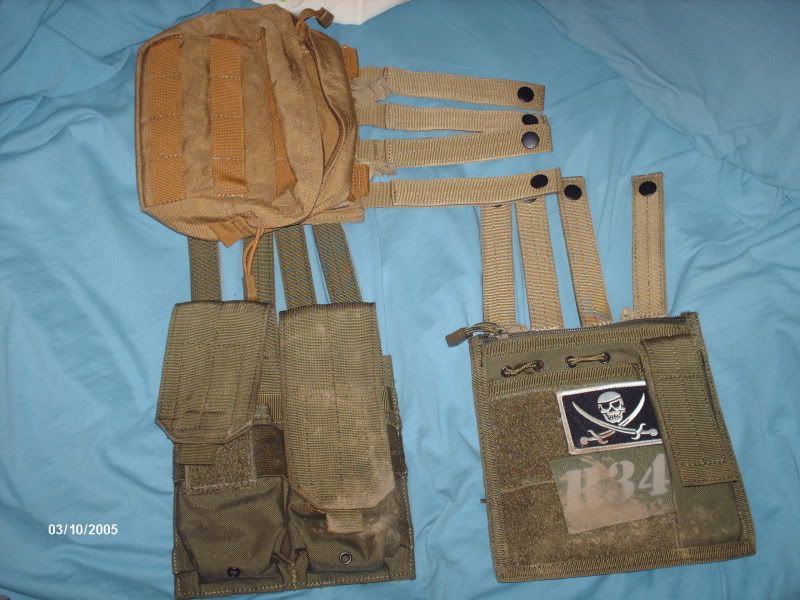 All pouches are Condor (except the utility, it's 5.11) brand pouches in either tan or OD. None show any stitching errors (to my knowledge). Patches not included.
5.56 NATO Double Open top Pouches (holds two mags) Tan. $10.00 Each
5.56 NATO Double Velcro Flap Pouches (holds four mags) OD. $15.00
Flat Admin/ Single 9mm Mag Pouch SOLD
5.11 Utility Pouch (four MOLLE loops wide) Tan $20.00
Radio Pouch OD $5.00
*Pouch Deal*
Double Open Top + Attached pouch $25.00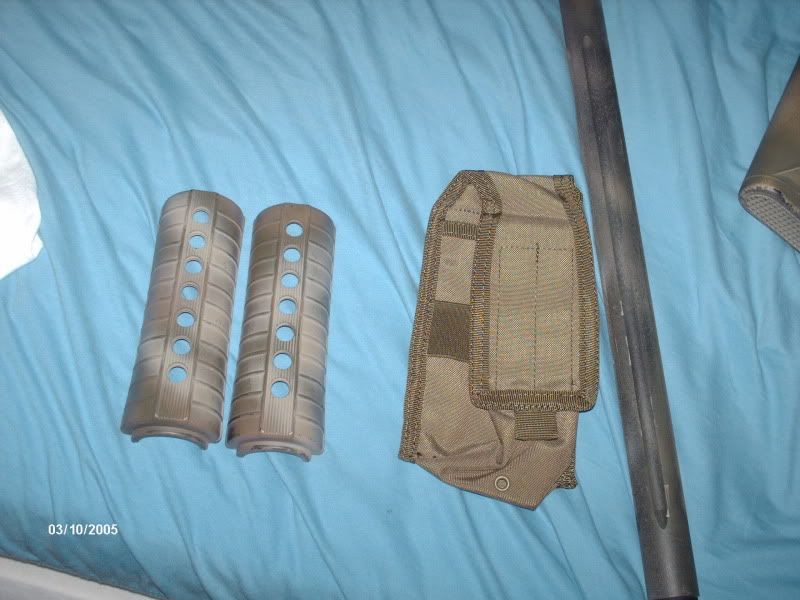 CA M15a4 Hand Guards $10.00
PDI VSR 10 Bull Barrel Fluted. $35.00
CA Stock Buffer Tube with parts (not special Crane stock version) $10.00
CA Crane Stock SOLD
ECHO 1 SPR conversion kit $50.00
*note* the third piece (end) of the barrel is cross threaded. Flash Hider not included. NO PART OUT
CA bird cage flash hider $5.00
All prices are BEFORE shipping. Shipping will depend on weight of item purchased. Paypal or money order. (money order users send money before shipment). PM for paypal account and any questions.