Looking to sell my custom built Polarstar mk17 H SSR. Life events are demanding money at this time so please no trade offers. (doesn't matter how good they are) I am in desperate need of money and so I'm forced to sell my airsoft equipment. The base is a VFC scar H with trades intact and has a gen 3 fusion engine installed. Access points have been made to allow for quick nozzle changes and cylinder access. The magwell has been modified to accept SR-25 magazines (includes 3) though it can take Scar magazines as well. A skeleton PRS stock has been installed with a folding stock attachment. The air hose exits the rifle just below buffer tube to allow for use of the gun in prone position without having any interference.
Scar H SSR (full rail version)
Surefire AAC SPR suppressor and flash hider
Luth-AR modular skeleton stock (real steel)
Gen 3 Ver 2 Fusion engine
Red and blue nozzle for scar H
6.03 Prometheus 500mm barrel
ER hop installed
Reline airsoft firebase air system
Guerrilla 72 CI air tank
Redline air hose
King Arms Harris Bipod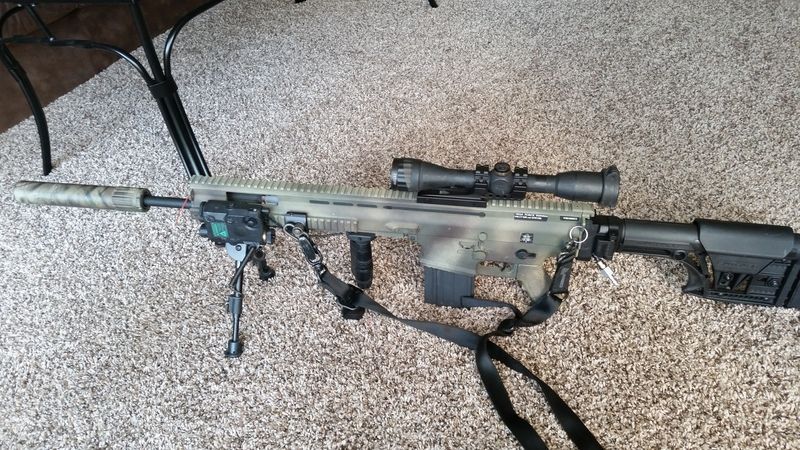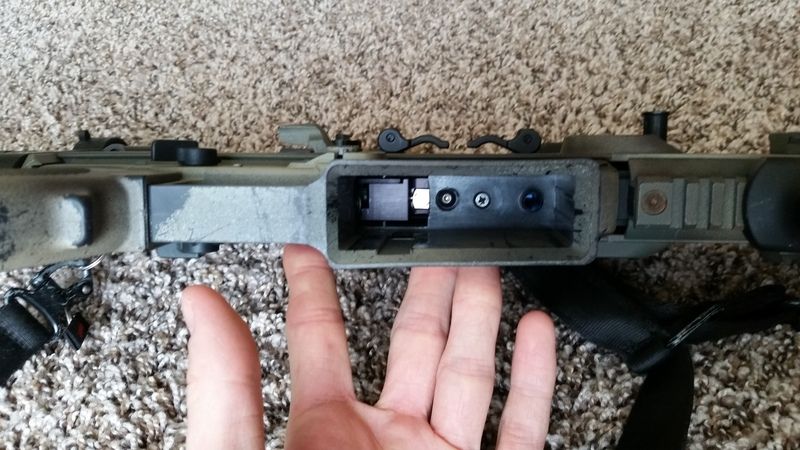 I have spent countless hours modifying and adjusting this gun to be the best DMR platform I have every used (and I've use A LOT) This rife is extremely accurate and can out range the vast majority of bolt action airsoft snipers. Very versatile and comfortable to use.
Looking for $1300 or best reasonable offer. I'll accept paypal or cash if we meet in person. You can check my record here or on MIA airsoft (under the name kuzitiso)