I've got a few things that I'd like to trade and sell, which I will list accordingly. Here are the items:
Ops-Core railing, left side ONLY. It's been painted a sand color from its original CB color. A few scratches, but in good shape and fully functional.
$30 SHIPPED **TRADED**
ESS Profile Smoke grey/tinted lenses. Used and have scratches, but you can still see through them just fine with no distractions. I would like to trade it for a CLEAR ESS Profile lens, or $6 SHIPPED.
Pantac MBITR Radio Pouch in CB. Used in one game. Great condition, no stains, tears, or any sign of wear.
$13 SHIPPED or TRADE FOR FLYYE MBITR POUCH IN CB or KH
Crossman ACU holster. Picked it up when I first got into airsoft. Never used it, just took it out of its packaging. Has an extra pocket for C02 or another mag. Fits medium (M9/1911) to large (DE/MK23) sized guns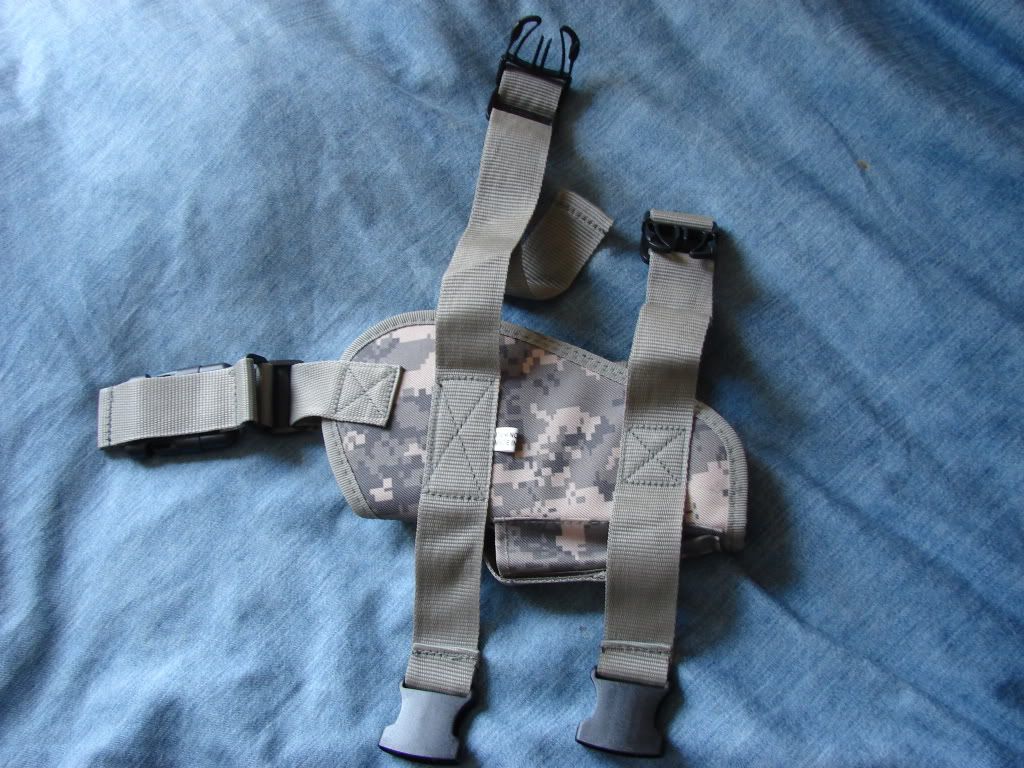 $7 SHIPPED
–––––––––––––––––––––––––––––––––––––––––––––––––– –––––––
Other trades are as follows:
SFLCS or FSBE II EI/AI/SD Grenade Pouch in KH or CB
FSBE II Triple Shingle pouch in KH or CB
EI Admin Pouch
CSM Dump Pouch
EI Riggers belt
Offer up other pouches
I use paypal or cash in hand. In trades, you ship first. Can meet around Columbus area for trades.
-Pitbullet