Welcome to my sales thread!
I want to get everything sold as quickly as possible, so prices are low!
I use Paypal only. I cover the fees and everything. All my items have the shipping price included.
If you bundle items, I'll give you a discount. I'm also somewhat negotiable on prices with most items.
I have 100+ positive iTrader feedback ratings on several airsoft sites, I am a moderator on Airsoft Society, and I have 85+ positive feedback on eBay. No negative or neutral anywhere. If you would like links to see my feedback, just ask.
Also, if you have questions, please PM me, as I check that more often than my sales thread. Thanks!
Anyway, onto the sales!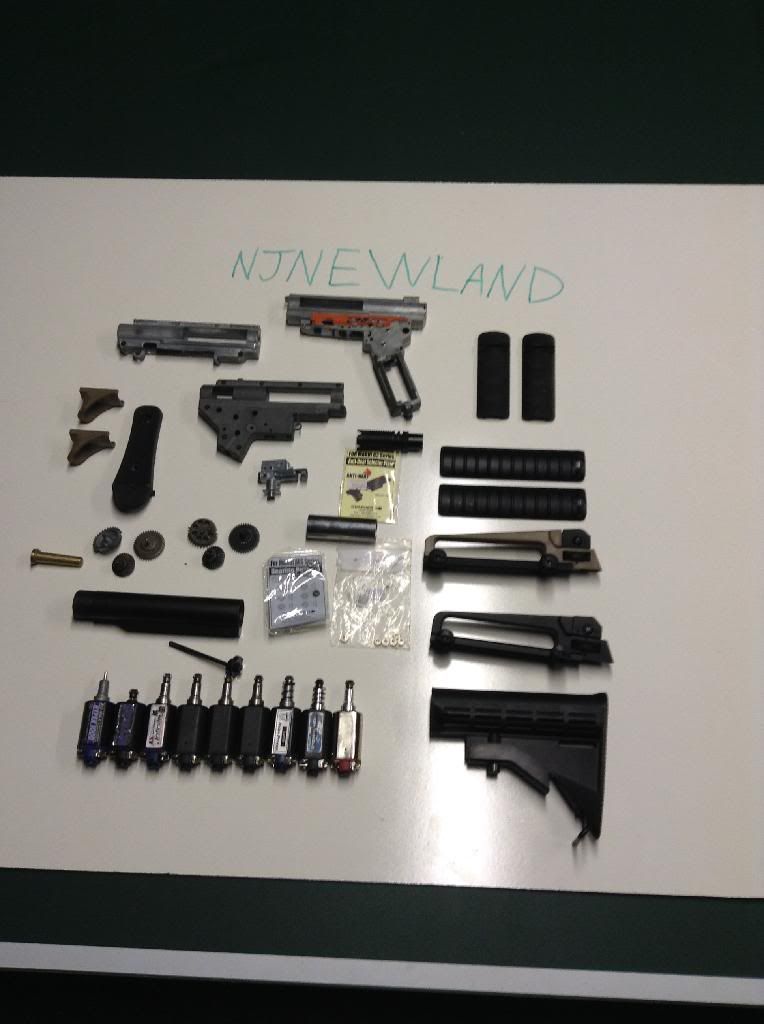 Troy Industries rail covers:
(Airsoft, not RS) $10 shipped for the two I have. One was dusted with tan spray paint.
Dboys Rail covers:
$7 shipped for both. Plastic, pretty cheap.
Madbull CW to CCW thread adapter + Metal M4 Flash hider:
$10 shipped. Brand new.
ICS M4 Carrying Handle:
Metal, in excellent condition. $12 shipped.
G&G CM Carrying Handle:
$10 shipped. Polymer, but very well built.
RS Magpul butt pad for CTR/MOE stock:
$7 shipped.
ACM Larue handstops:
$SOLD
ACM V2 Gearbox shell:
All screws are there, no internals. $15 shipped.
ICS M4 upper gearbox shell:
Screws are included. $12 shipped.
SRC V3 Gearbox shell+motor cage (AK) :
$15 shipped. No screws included/no internals.
M4 Buffer Tube:
Metal, in good condition. Comes with mounting hardware. Not sure if it's milspec or what. $12 shipped.
Random metal bushings:
Free with purchase of $20 or more. No clue on brand or size. GONE
ACM gear sets: V2/3)
I have two sets. Random gears are included. Some dboys, XYT, etc... $SOLD
Stripped M4 hopup:
Metal. $SOLD
Guarder G3 Anti Heat Selector Switch: BNIP. $5 shipped.
M4 LE Stock:
In decent condition. $10 shipped.
JG Blue end bell motor:
$20 shipped. Pinion is in good condition and motor works great.
G&G High Torque motor: $SOLD
Random motors:
Not sure if they work or not. $10 shipped each. $15 for two. $22 for three.
V3 Metal Spring Guide:
$8 shipped.
Full Cylinder:
In good condition. $8 shipped.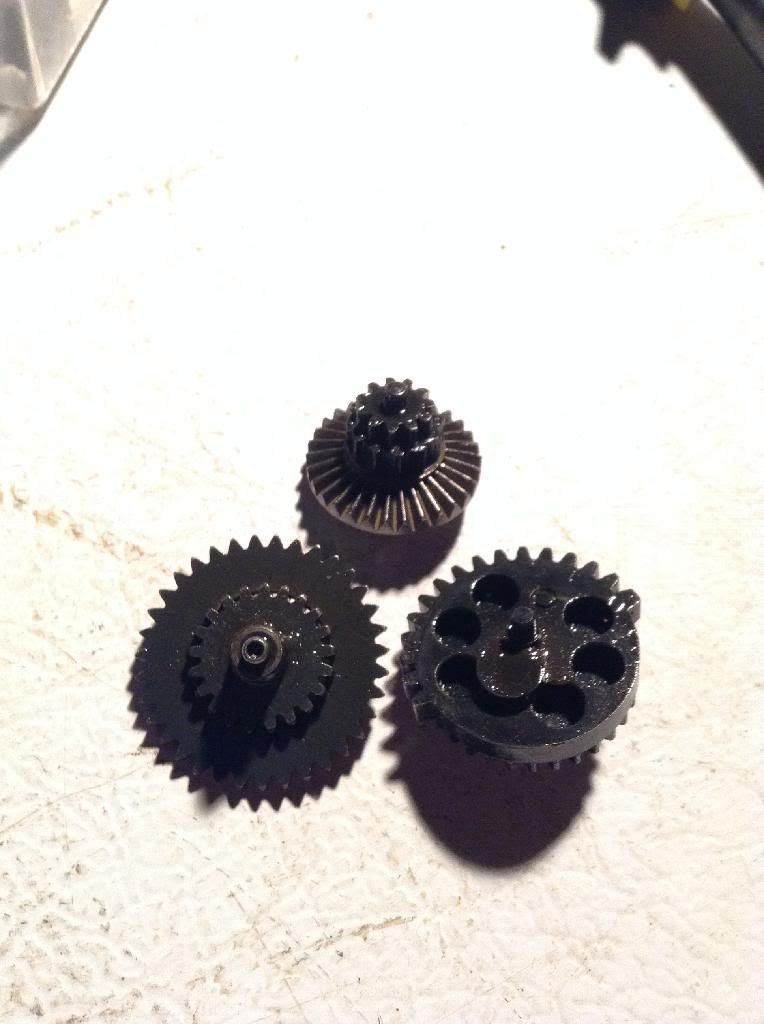 RiotSC gears: 14:1 IIRC.
$SOLD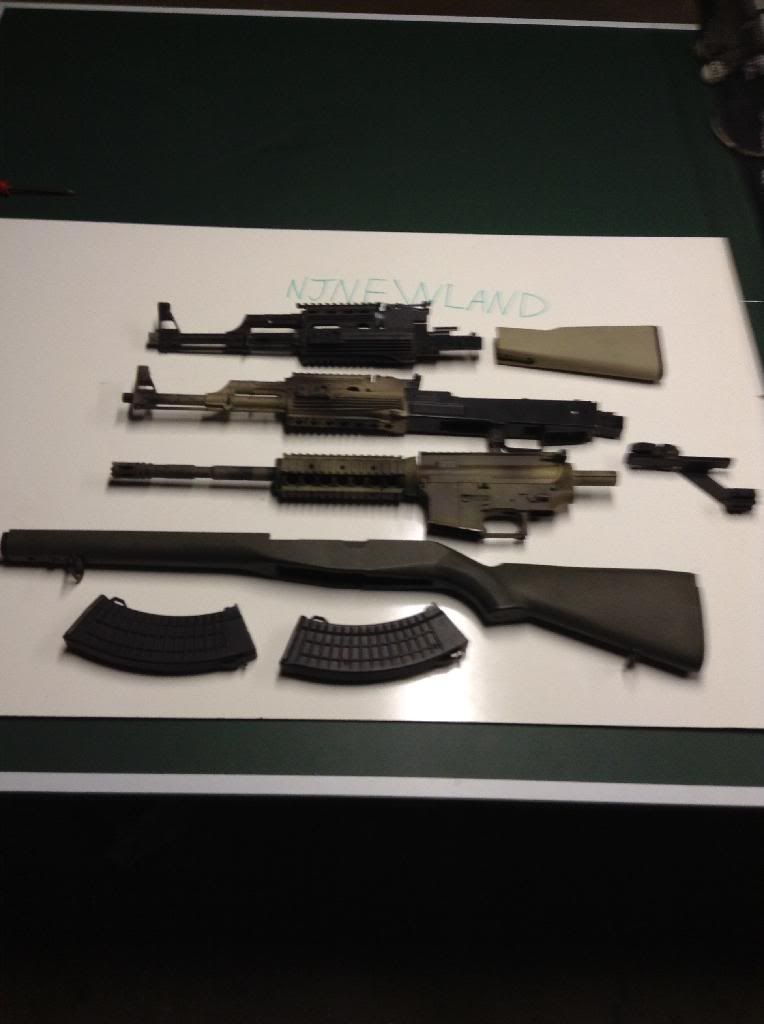 Plastic Tac AK Front end/lower:
In good condition. $25 shipped.
Metal Vector arms AK front end/lower:
Painted, in okay condition. $35 shipped.
Random Tan AK plastic stock:
$10 shipped.
CYMA M14 stock:
Painted OD green. $SOLD
In decent condition.
CA M4 Proline Externals:
Very beaten up, needs some parts.
$50 shipped. I'll throw in a full stock with it for free.
1911 rail/mount with MBUS sight:
$20 shipped.
AK Waffle Highcaps:
$12 shipped each, $20 for both.
In good condition.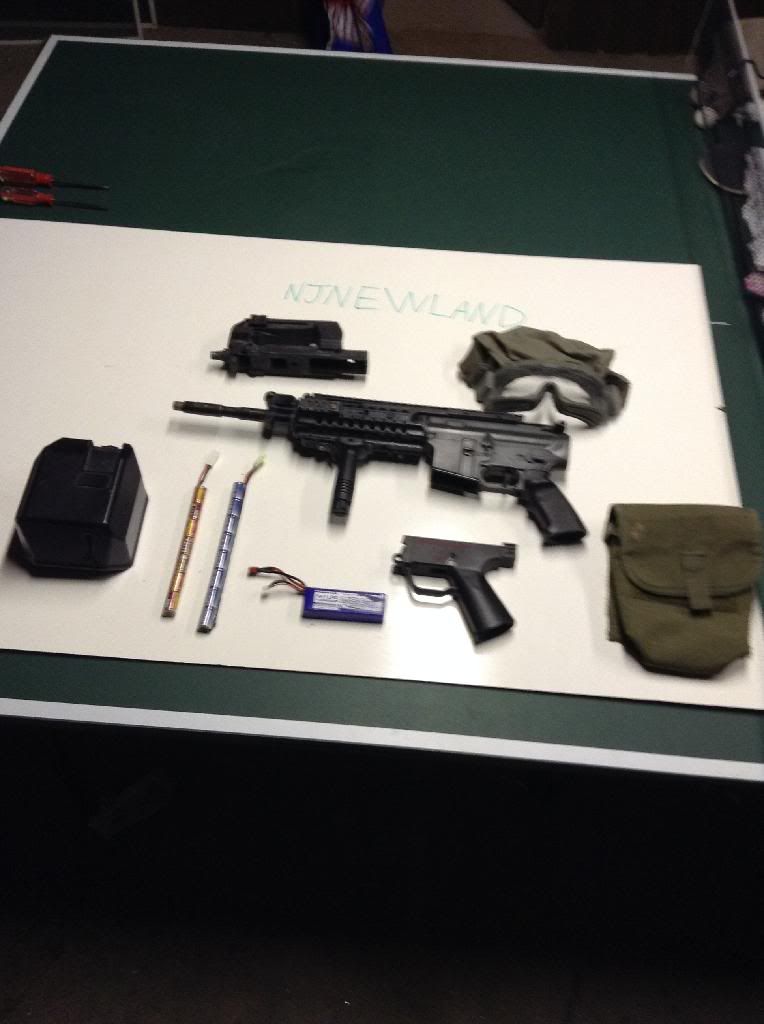 JG M4 S-system:
Broken, it's in pretty rough shape.
Piston or gears are stripped. Buffer tube snapped off/not included. No clue what's original. May have other problems. Got it from a friend. SOLD!
A&K M4 Box mag:
Pretty beaten up, but still works. You have to wind it manually. SOLD!
Metal e1 P90 upper:
In bad condition... $25 shipped.
ICS Mp5 Lower:
$15 shipped.
8.4v stick battery:
Not sure if it can hold a charge. $12 shipped.
9.6v Stick Battery:
Same as the 8.4v... $13 shipped.
11.1v 1800mah 30c:
Wired to deans. $25 shipped.
Green MOLLE pouch:
$12 shipped. Used, but not much.
OD Green Goggles:
I believe they are flakjacks... Not sure though. $18 shipped
ACM Magpul MBUS sets:
I only have one set left! All black. Brand new. $25 shipped per set.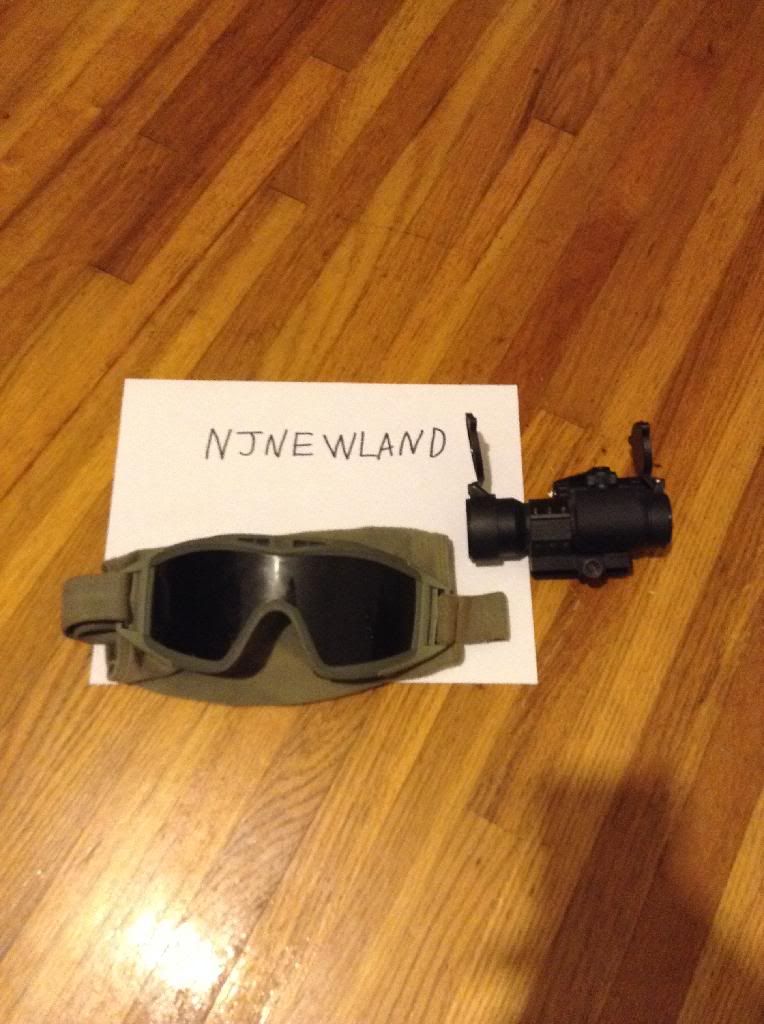 Revision Desert Locust Goggles:
In good condition, only used twice.
$SOLD
Aimpoint Clone with Mount:
I believe it is a G&P. Needs a new battery. SOLD!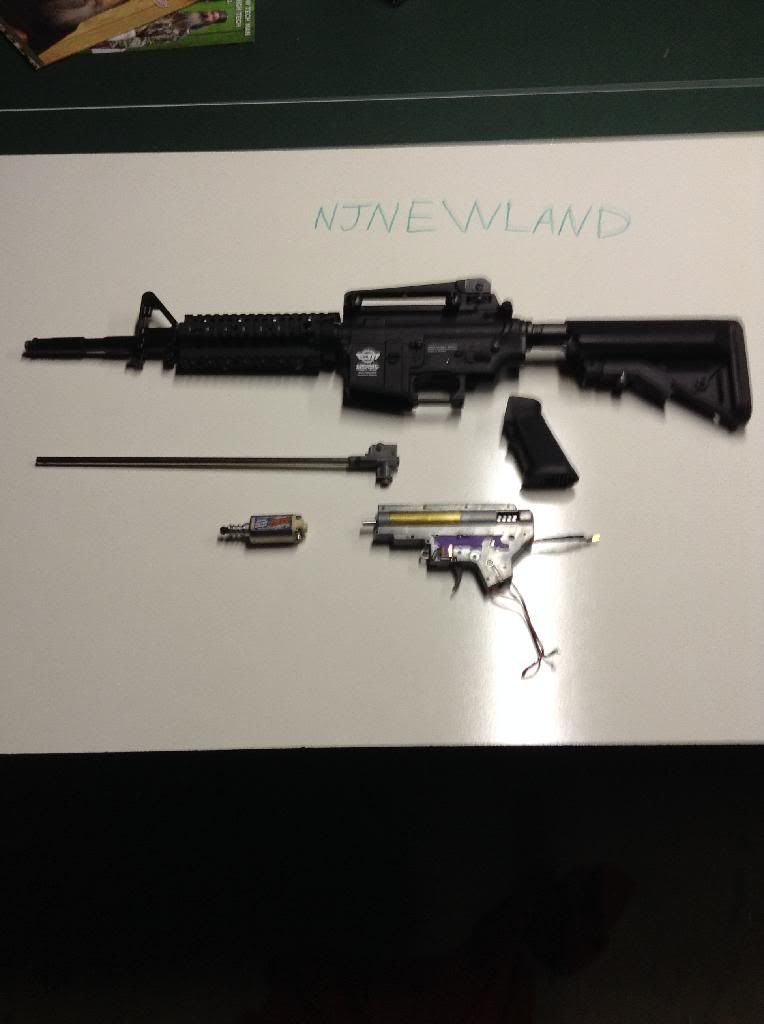 G&G Combat machine externals:
No rail included:
$60 shipped.
G&P 8mm Gearbox: $55 shipped. I Believe it's all stock. The piston or gears are stripped.
G&P M120 HS motor:
$SOLD
CM hopup+misc. tbb:
Not sure what brand the barrel is. $20 shipped.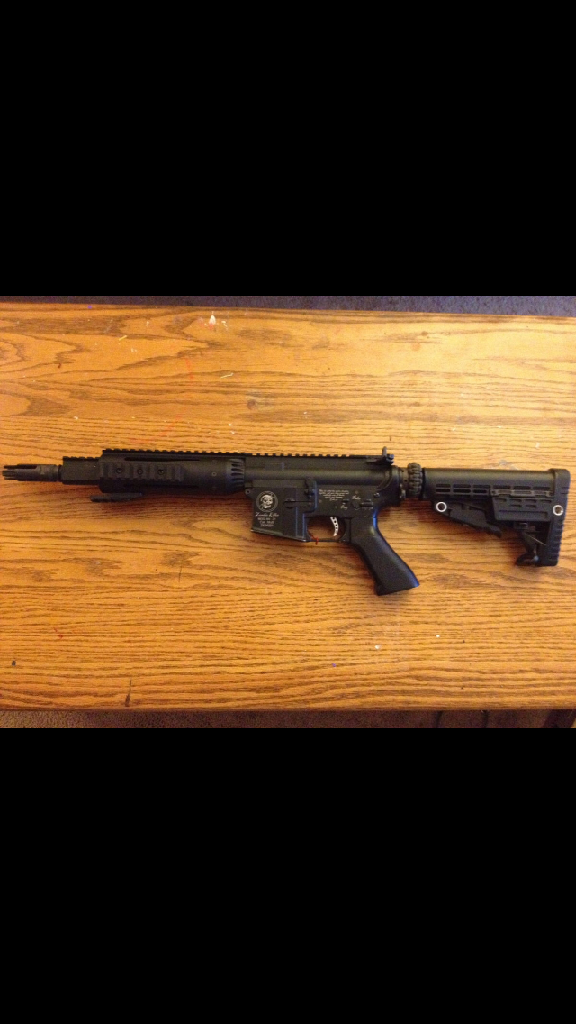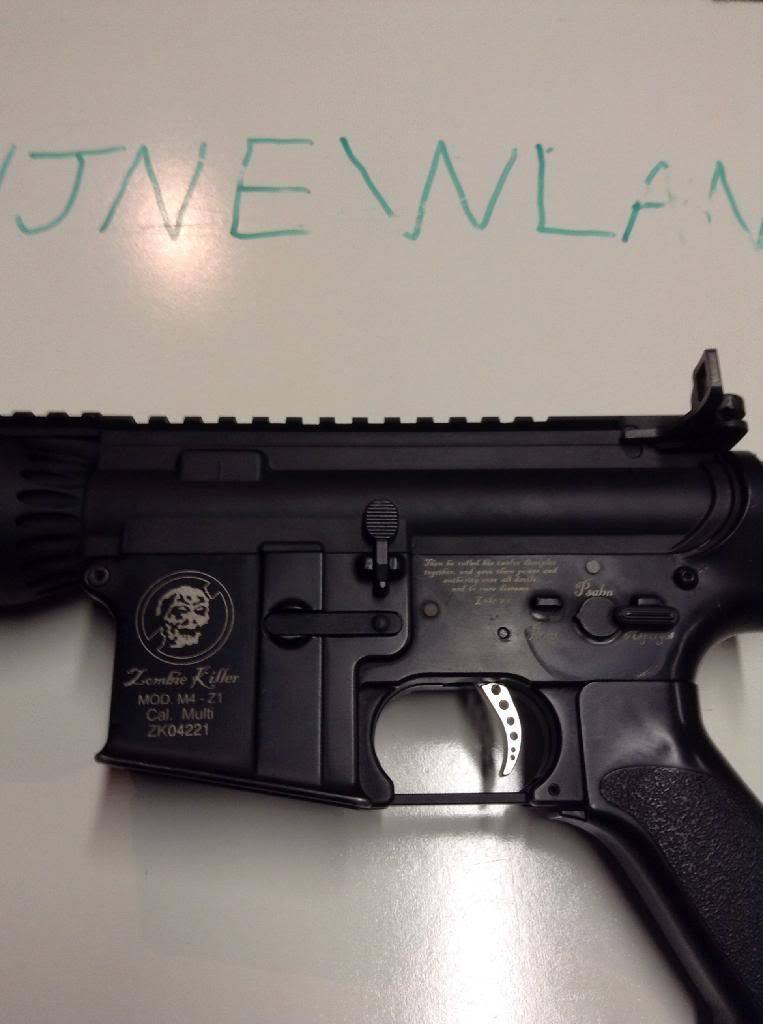 G&P M4 Partout:
Externals Set:
$SOLD
G&P "Zombie Killer" Metal Body for M4/M16 Series A.E.G.
Madbull JP Rifle Conversion Kit (Short)
G&P buffer tube, upgraded stock. (Forgot the model)
A sweet FH.
Also some smaller stuff I forgot.
Systema Metal hopup chamber+G&P stock barrel:
$30 shipped.
Tienly GT40000 Speed/Torque Performance AEG Motor (Long):
$30 shipped. Excellent motor, in great shape.
Highly upgraded gearbox+AWS Raptor fet:
$165 shipped OBO.
Speed Adjustable Trigger
XYT Gears
Random Piston
Magic Box High Efficiency POM Air Nozzle For M4/M16
Magic Box Highly Efficient M100 Irregular Pitch Non-Liner Spring
Magic Box Ultra Smooth Version 2 Aluminum Ball Bearing Spring Guide
Magic Box CNC Aluminum Performance Cylinder Head for Version 2
Random PH
Lonex 8mm Bearing Gearbox Shell
AWS Raptor Mosfet
G&P Stock Cylinder
Thanks for looking!