Airsoft Xtreme International Magazine Issue #7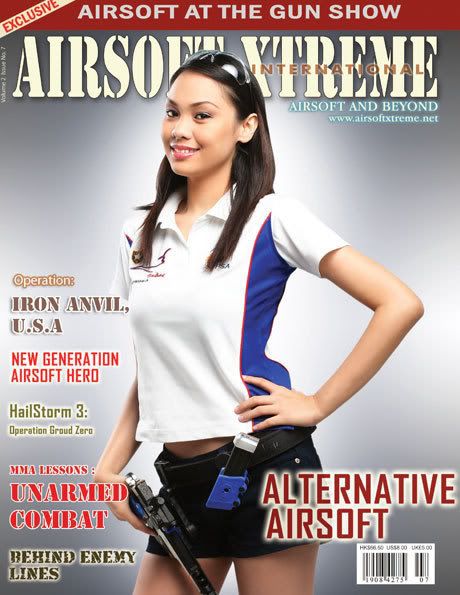 Despite a concerted effort by rivals and ill-wishers to bring us down, AirsoftXtreme International brings you an ALL-NEW, AX7—Alternative Airsoft issue! As trend-setters in the global airsoft community, AirsoftXtreme brings only the hottest innovations in the world of airsoft. This issue is totally like no other AX we've come up with—an ALL NEW cover layout and a totally different airsoft playing style!
In this issue, we bring to the forefront a sport that is fast becoming the favorite of airsoft players in the Asia-Pacific region—Practical Shooting! Airsoft manufacturers are wasting no time in producing parts and components for "Race Guns" and competition-style pistols. Players in Japan, Hong Kong and Taiwan are getting into it. Shouldn't you?
Also in this issue are fine-art photographs by Tom Weber of Mil Pictures depicting what it was like to be in the bush with the MAC-SOG during the Vietnam War, Unarmed Self-defense, the Defense and Sporting Arms Show 2008, and the recently concluded Operation Anvil, Hailstorm 3 and many more!
AX #7: Alternative Airsoft hits the stands this October 2008. Try not to get left behind!
YOu can now download AX 7 thru this link:
http://www.mediafire.com/?20mmxvleztw
Download All AX Issues and Upcoming AX Issue Magazine absolutely FREE !!!
go check out our website for new updates at
www.airsoftxtreme.net