First my rules.
1. I use pay-pal only.
2. All items are sold as-is but I am well know around here just ask.
OK first I have my ICS MP5 A5 RIS. This started its life as a ICS MP5 A4. It has since been upgraded a lot. Below is a list of what is on the gun. The only problem is that it is missing the outer selector switch it broke.
1. Ics scope mount $30
2. G&P ris kit $100-120 depending on where you get it from
3. ECHO-1 Master series Polycarbonate sliding stock "can't buy this separate to my knowledge
4. G&P M120 motor $40
6. Mad-bull 6.03 tight-bore 229mm $30
7. G&P bucking $5-7 depending on where is is purchased from
8. UTG grip $8-12 depending on where is is purchased from
9. ICS laser unit $40
http://www.airsoftpost.com/product_i...ducts_id=25216
10. ECHO-1 Master series PEQ box polycarbonate
11. NC-star reflex sight $60
12. Systema V2 wiring $45
13. Sytema type 0 cylinder $12
14. CA anti-rev Latch free of my Aug lol
15. Modify double o-ring cylinder head $18 from spy-ops
14. Modify tappet plate $12 from spy-ops
15. Modify air-seal nozzle $8 from spy-ops
16. 1500 mah lipo battery
17. Angel clone piston
18. Polycarbonate ball-bearing piston head
19. Systema cut-off lever
20. Prometheus m100 spring
21. King Arms selector plate
This gun fires great and has a very high rate of fire with a lipo around 25rps. It has been reinforced for the high rate of fire. The gun fires at only 280 fps but can hit someone at 150 feet. I have a lipo charger I can include with the package. It comes with the lipo battery/charger for the lipo/2 high-cap mags. I am looking to get around $280 for this gun obo.
OK next I have My beloved CA AUG A1. It is in great shape and is the 105th produced CA AUG A1. Here is a list of what is in the gun.
1. ICS reinforced gearbox
2. Guarder bore-up kit
3. Guarder ball-bearing spring guide
4. Guarder ant-rev latch
5. Guarder cut-off lever
6. ICS Heat treated bevel gear
7. Low resistance wiring
8. Matrix magnum motor
9. Guarder motor cage
10. CA reinforced piston
11. Guarder tappet plat
12. PDI 150% spring shooting 404 fps
13. Guarder spring kit for v3
14. Systema pinon gear for motor
15. G&P hop-up
16. G&P hop-up bucking
17. SCS nub
18. 550mm Prometheus 6.03 tight-bore barrel
19. G&P stubby mock silencer
20. RIS rail for flash-lit on right side of gun with trades.
21. Intellect 10.8 volt 2000 mah battery
22. Tenergy 9.6 volt 2000mah battery
23. 1500 mah 25c lipo
This gun is a beast and I am only testing the waters on it. I am looking to go back to a m4 so if you have a decked out or nice m4 I may trade. This gun comes with 3 battery's 10 mags maby 17 if this trade goes Thur. I have 5 king arms mags and 5 TM mags. This gun shoots at 404fps with 0.20g bbs and it is very accurate. This gun is wired for deans and will come with a adapter. The only problem is the Matrix motor is a bit messed up. It will not pull back large springs but workes great with this set up 19 rps with the 10.8 volt and over 23 rps with the lipo I am looking to get $475 for it since I have over $950 into it.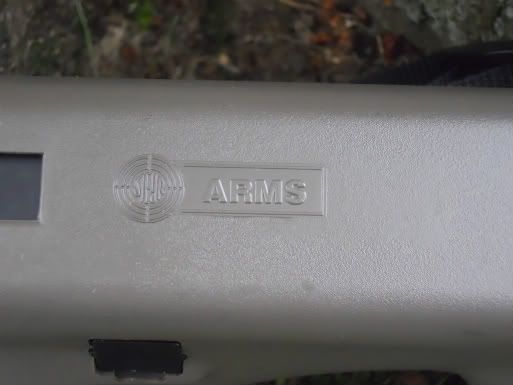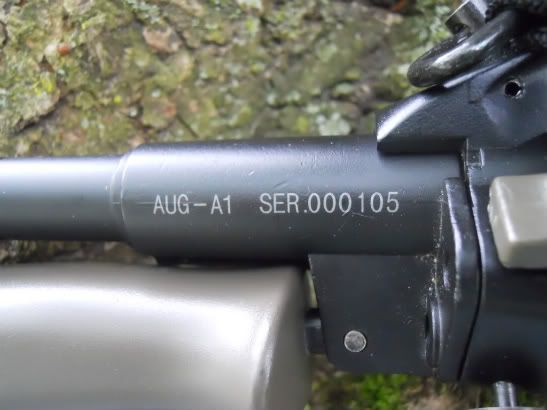 This gun