My TM Desert Eagle is up for sale today. Trying to clear out the closet to make room for the new loadouts.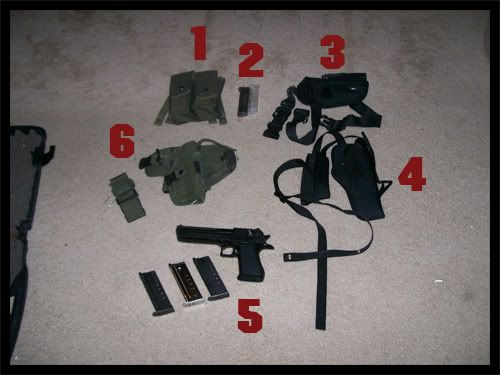 5. Zeke Slided Tokyo Marui Desert Eagle With Full Trades & 3 Magazines =
215 Shipped
Rest of the gear is up for sale in the Gear Section.
Paypal Preferred (+3%). Any questions, please feel free to drop a line here, or email me at
espencer007@gmail.com
or ercspencer007 on AIM. Samurai Edge's or Samurai Edge grips in good condition are the only welcome trades.
Thanks for looking.
Spencer.