Dboys/VFC parts AK74u
---
Looking to replace some of the more fragile parts on my Smokey AK74u
In dire need of VFC Spec externals(Dboys counts)!

I need
-Front assembly, anti-pin (stock pin) pistol grip, flashhider.

I do not need
-Gearbox, body,

I will help you offload an entire parts lot, so don't be shy!
Let me know, thanks!
__________________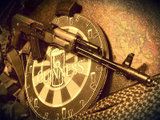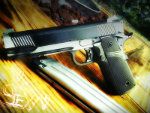 Dr. Squirrel WE M.D.