Here she is, my newest scratch build, a 3.8 M1911 Hicappa
Spec:
Gun, no mag
All parts or stock WE
Sturdy build, one of my better fits,
Cleaned to the bone
.45 ACP Spring Plug
Missing front sight,
Does not come with a Magazine (Takes Hicappa Mags)
Mods:
Squirrel TLC Cleaning w/ Synthetic Lube
Squirrel Hop Up*
Polished Slide
Ultra Smooth Action
Piston Head/Compression is Superb - Gas Efficient
* Hop up is untuned, so provide me a mag and I will give it a finer pressure tuning. Right now, it is a low pressure mod, giving you a good 125~ft of range, guaranteed accurate at 100ft. With a mag, and a bit of time, I can get her to 175ft :-) Easy
Pics, then price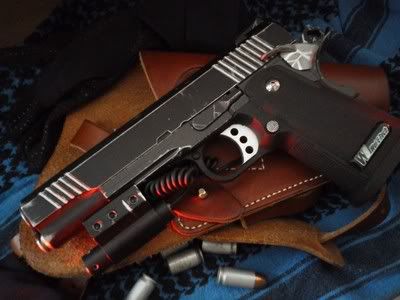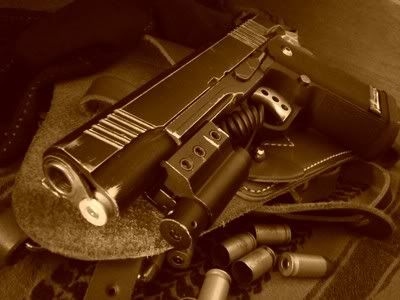 Price: $70 Cash/Paypal
Will accept "Partial" trades, such as,
Woodland Combat Shirt,
1911 Serpa Holster,
JG SVD Baby Mags,
1911 Parts,
1911 Mags,
Thanks ya'll!