So today up for sale are three guns, my A&K Mk43, my G&G Scar-L, and my WE M9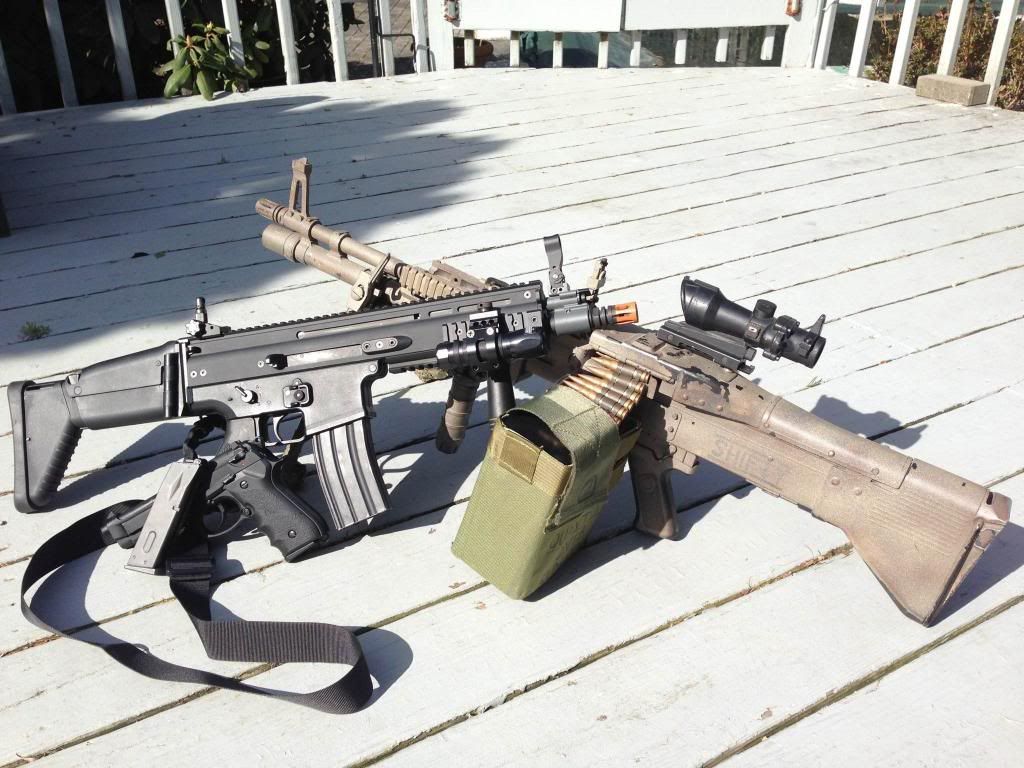 This A&K Mk43 is about as custom as it gets.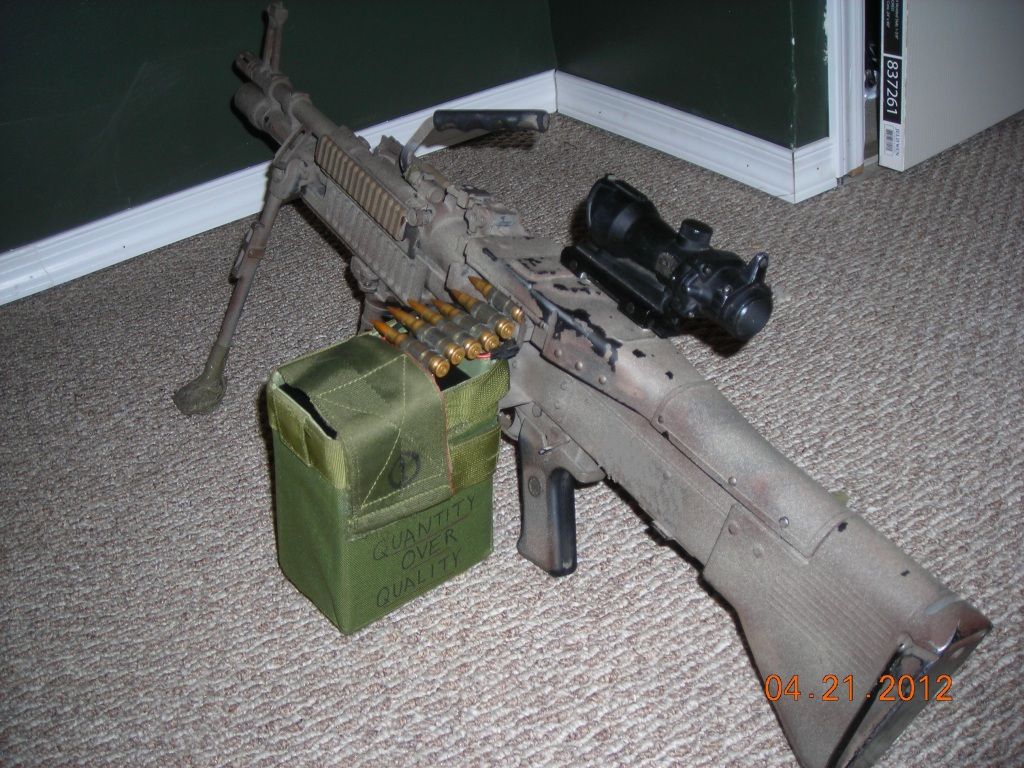 Features:
- M120 spring (shooting 330 with .25's)
- Prime M60 RIS ($200)
- Picatinny RIS added to feed tray (custom work)
- An extra M60 box mag ($60)
- Mods to keep the M60 mags at auto so the battery doesn't change it (custom work)
- OD green hard gun case ( ~ $80)
- Custom hopup fix done by Slade (Custom work)
- Internal upgrades and work done by Bolo and Slade's tech (I put $140 in to renew many of the things Slade had upgraded)
- TM EG1000 hyper max ($45)
- Wired to Deans
- Original Bipod with taped feet for added support
- Element Tango Down-styled QD foregrip ($20)
- Fake Bullets ($15)
- Mosfet Override
This works best on a 11.1v Lipo I have found. I have two 2200MaH 11.1v Lipos ($30 each) that I could include as well as a Lipo charger($20). I managed to actually cut the charging wires over this weekend to one of the lipos but it was a clean cut so it would be an easy fix with a soldering tool or a tech could probably do it for less than $10 I would assume.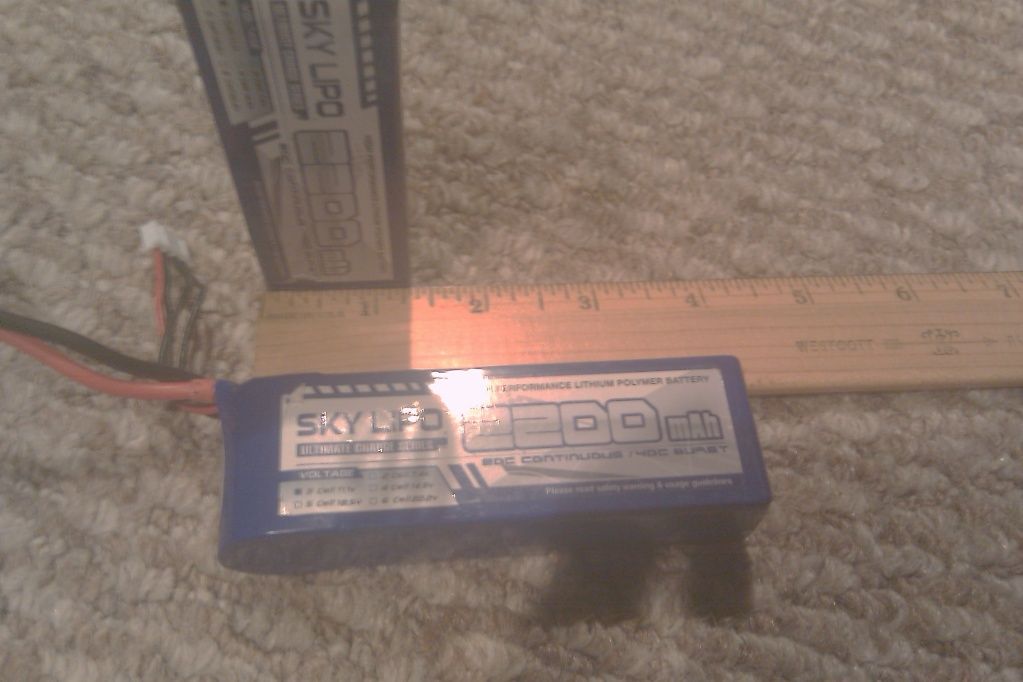 I also have a ranger green Pantac M60 pouch ($30) and a ranger green Pantac M249 pouch ($20).
For the M60 with the case and all the accessories listed it will be $600
With the Lipos and the Lipo charger as well will be $650
And with the Lipos and the pouches will be $675
This does not include shipping since this gun literally weighs probably 20 pounds. It is a monster, but the RPS and the range this thing has is well worth it. Like I was told when I was buying it "this is the best SAW you can get besides for an Inokatsu" and I firmly believe it.
Next up is the G&G Scar-L
Features:
- M130 Spring (Shooting 350-365 FPS with .25)
- Made "Lipo ready" by Old Man
- Prometheus Purple bucking
- Matrix precision Tightbore barrel (it is a tiny bit longer than the original and can be seen at the end of flash hider)
- Upgraded wiring
- TM eg1000 hyper max
- Wired to Deans
For this the price is $275
The final gun is my WE M9
This is a pretty standard railed WE M9. Nothing done to it besides the Hogue finger-mold grips ($20). It comes with 3 mags. One blatantly leaks and the other two hold gas but I believe they all need the O-rings replaced. I happen to have 3 moondog O-rings which will be included with purchase.
This gun will come with a belt holster for the M9 and a belt holster for two mags ($40). It also comes with the original case and instructions.
The price is $85
If you want better pictures, more pictures, more detailed pcitures, or anything please let me know.