Rules:
1) PM me. Don't post in this thread.
2) Don't lowball.
3) I am reasonable and will negotiate, to an extent.
4) Paypal or FTF only.
5) All items are described to the best of my knowledge and are sold AS IS.
6) No refunds.
7) I may be open to a trade, feel free to offer up.
This has no mag! This has been fielded twice, and I recently took it apart and cleaned and oiled most of it. It is in great condition, but a little bit of the paint has worn off. It has your typical wear and tear, but still looks great. All of the trades are perfectly in tact and it has the blaze orange tip still. It is a great pistol, but after losing my only mag for it, my propane adapter breaking, and not having the money to get a new one and other stuff I want I have decided it is time for this to go. I am looking to get $100 + shipping for it. I will include in the package: the box and original papers or a padded Plano case (or both, but remember you are paying for shipping), the hop up adjuster, the remaining oil, my broken kjw propane adapter (maybe someone can salvage it) and some plate thing that came with it that I don't know what it does.
I can meet you at Op: Blind Fury 9 or possibly near Kings Island for a FTF transaction.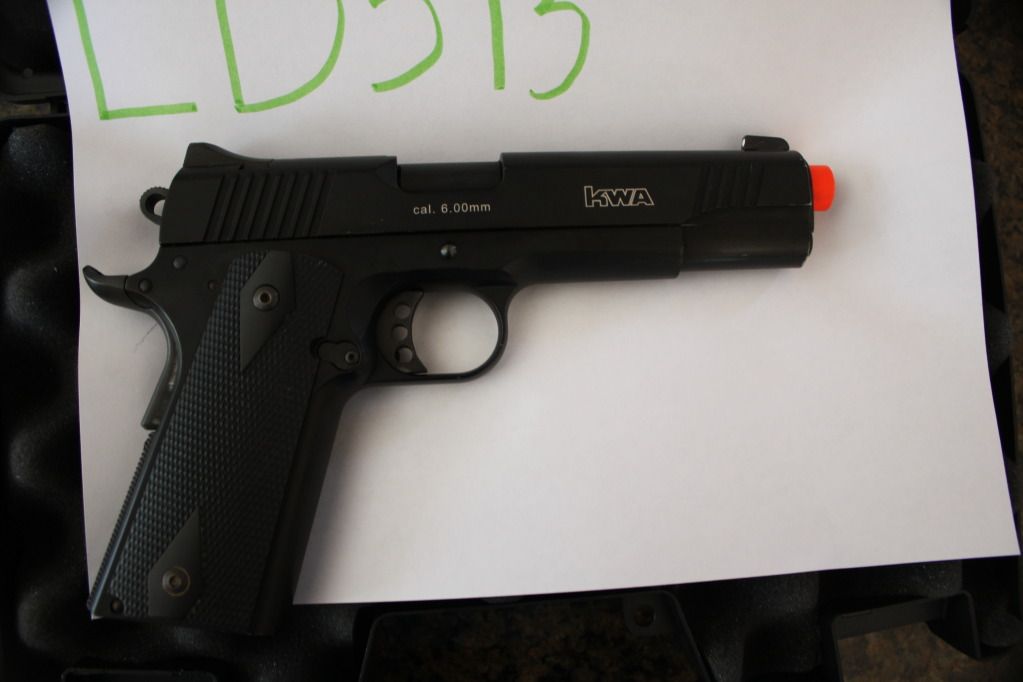 Thanks for looking! Feel free to PM me with questions and offers.