WTB// AK74u Skeleton Stock Release Latch!
---
Looking to buy a boneyard/parts AK74 or 74u (Preferably CYMA)
Going back to compact guns
I just want the gun w/out the gearbox, no extras, ect.

I've got cash, a TSG Trigger Happy AK47 Front + DTP AK47S Body to trade
---------------------
Update!

I've just purchased a 74u shell.
All I need is a stock latch for the skeleton stock.

If anyone has a stock latch, I'll gladly buy it.

Thanks!
__________________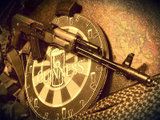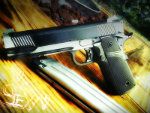 Dr. Squirrel WE M.D.
---
Last edited by xSquirrelx; 04-19-2012 at

04:25 PM

. Reason: update